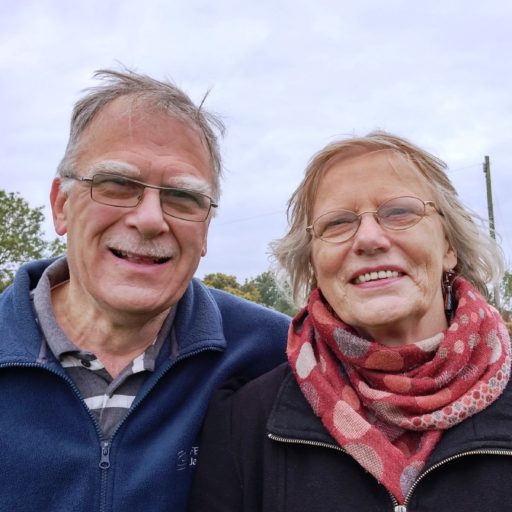 About
This site is launched in connection with the new Adventure series being published on Issuu.
The Adventure series is a collection of memoirs being made available on-line. It covers many of the international experiences of Frank and Hennie Gray. It starts in Laos in 1969 during the days of the Vietnam War then moves to the USA before moving back to Asia again where they experienced nine years of living in the Philippines.
Frank's work with the Far East Broadcasting Company (FEBC) took him to many countries in Asia including Cambodia, China, Indonesia, Mongolia, Myanmar, Russia and Thailand.They eventually moved back to Europe with their family in 1991. These writings have since been edited and will hopefully be published as an illustrated book in 2018.
They have lived through war, earthquakes, volcanic eruptions and political change – as well as periods of peace. They have witnessed several major events firsthand such as their evacuation from Laos (1975), the People Power revolution in Manila (1986), the eruption of Mount Pinatubo (1991) and the Indian Ocean Tsunami (2004).
In it all they have seen the hand of God at work in a changing world. They are proud parents of four children and eight grandchildren, who are currently scattered around the world.
Life has been an Adventure – and you can share it by reading the various chapters as they are published each month. There are twenty chapters.
Go to Downloads page
Stay tuned for further details…
Some Excerpts
Some short extracts will be following – to whet your appetite….
The ever-present backdrop to these years was the Vietnam War which spilled over into Laos. This added much intrigue while prompting many questions… (chapter 1)
More to follow shortly….
Here you can download the chapters as PDF files for reading on your device:
What You Can Do...
Apart from reading – and (hopefully) enjoying – you are encouraged to interact:
Make comments, suggestions, criticisms. These are drafts which one day (late 2018?) will be printed in book form.
You may be mentioned. Check for accuracy and let me know if changes needed.
You may have been part of the story. Feel free to share your experiences too!
If you have photos I can use – or even of yourself – feel free to send them.