Home territory - Tyndale's Country
I-Tales
My stories – and yours
Luang Prabang - Lao National Radio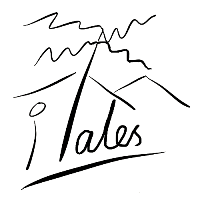 About i-Tales
i-Tales is a compilation of bite-sized stories drawn from my own experiences around the world – but mostly in East and Southeast Asia. They date back to my childhood in UK and are written up as blogs.
How do these stories compare with those in The Adventure? These stories were written in preparation for writing the 'bigger' story as found in the Adventure. Most of the stories narrated in i-Tales did not make it into The Adventure – but there are some overlaps. i-Tales stories also go back into my childhood.
i-Tales stories were originally available on their own web-site (i-talesonline.com) but this has since been discontinued.
How to Locate Stories
Stories can be selected by Country where they took place – or by Year
By Country:
Cambodia ¦ Canada ¦ Indonesia ¦ Japan ¦ Korea (S) ¦ Laos ¦ Malaysia ¦ Mongolia ¦ Netherlands ¦ Philippines ¦ Thailand ¦ Vietnam ¦ Russia ¦ UK ¦ USA
By Year:
1950-9 ¦ 1960-9 ¦ 1970-9 ¦ 1980-9 ¦ 1990-9 ¦ 2000-9 ¦ 2010-9 ¦ Undated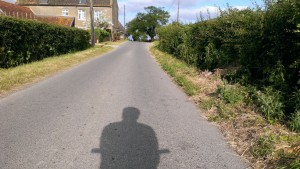 Why I write... (2011)
Writing my stories is something I planned on doing for a long time. It was an idea that wouldn't go away.  Stories often came off my tongue, but they never got recorded. They were gone…
 I-Tales now comes in response to those who have been urging me to write a book – a formidable undertaking. But I need to acknowledge that my memory begins to fade with time. Taking on a whole book is an enormous mountain to climb especially when it is written in one's own time.
By writing this up in a blog it takes writing one step at a time. And I don't want to keep it all to myself. My life has intersected with some of yours. You have also experienced many of the same things – and places – so you are invited too to share your experiences and versions of the same events. Click on the You Too? tab above…
 The richness of our lives is contained in our stories. Memories are full of them – but let's get them down in writing so that they can be shared…
 As for the header picture, it is one that I like very much – perhaps because of its clean lines, its symmetry and simplicity. But it has more than that because in some ways it illustrates an Englishman's view of the world : it is all "over seas" and out there… When I go to Rame Head most of the places described here have happened out there – somewhere!